BOLDER Architecture, PLLC

is committed to satisfying clients.

Dave Toder works with owners to create

works of art with an eye toward

longevity and functionality.

Architecture licenses:

New York - 2004

Pennsylvania - 2010

Degrees:

Master of Architecture

University of Oregon - 1999

Bachelor of Arts

Williams College - 1992

LEED AP - 2009

Highland Landing Park Association

Advisory Board Member

2012-current

Town of New Paltz

Historic Preservation Commission

2002-2005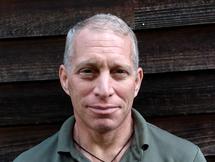 You are in control.


You drive the design process.
  I work within your parameters, offering
alternatives and ideas, explaining the ramifications of your decisions.  I draw options

showing how various design elements will look, so you can see and make informed

decisions as we move forward.


You know what you want.
  Chances are good that you have been thinking about
your project for years.  I bring to the collaboration knowledge of structure, design,

building codes, and energy-efficient concepts.  Together we will realize your vision.

Excellent service is the key to satisfied clients.


Personal.
  I will meet with you and draft every step of the process, from
surveying existing building conditions through design edits to construction

documents.  Phone calls and emails are answered in a timely fashion, and I take

the time to listen and respond to your concerns.


Speedy.
  Within a few weeks of each meeting the next design round will be
complete and ready for your review and input.  On occasion, when it is most critical,

I can provide next day or even same day service on design edits and other matters. 

This responsiveness has earned repeat clients.


Responsible.
  I am responsible for all aspects of my firm.  I want my clients to
have as pleasant a design experience as possible, and a final design and built project

that will give them lasting pride and satisfaction.


Professional.
  My experience as an architect, concern for accuracy and clarity,
and hands-on experience as a carpenter and builder allow me to create construction

documents that are appreciated by owners, contractors and building inspectors.  I am

happy to provide references; please ask.


Efficient.
  As a small firm, my overhead costs are low.  This savings is passed on
to you in the form of lower fees for high-quality architectural services.  You may be

able to find a firm that will charge you less in upfront fees, but that will cost you time

and frustration over miscommunication, delays, and poor quality design.


Sustainable.
  I became an architect to pursue my interest in green building and
better design.  Sustainable practices and options are an integral part of my design

process.  I believe that all clients can incorporate green building concepts into their

buildings to the fullest extent possible given their interest and budget. 

Historic preservation is a green concept.

Owner History


After graduating from Williams College in Massachusetts I went out to Telluride,
Colorado for two years.  I worked as a carpenter for much of that time, while also

skiing, rock climbing and working as a white water rafting guide.


I chose the University of Oregon Master of Architecture program for its strong
curriculum in sustainable design, green methods, and technologies.  I excelled in

structural calculations and received a solid grounding in how revealing a building's

structure can provide a strong aesthetic impact.  I continued to do carpentry and

began building furniture while in Oregon.


I moved back to my native New York in the summer of 1999 and worked at
local architecture firms in New Paltz and Kingston, buying my circa 1821 house in

early 2001.  I served on the Town of New Paltz Historic Preservation Commission

for three years, further increasing my interest in the fabulous range of


In 2004 I completed the process of becoming an architect and became licensed
in New York State.  From 2005 to 2006 I completely renovated a circa 1850 house

in Rosendale on the old Delaware & Hudson Canal / Rondout Creek, making it

tremendously more energy efficient while preserving and enhancing the historic

nature of the home.  Doing more than half the work myself, I found it extremely

satisfying to ensure that this older building will continue to gift us with its unique

charm while performing better than ever.  The house won an Honorable Mention

in NY House magazine's 2008 Green Building Competition.  Concurrently, I

worked for a number of architectural clients, then in 2007 dedicated myself to

practicing architecture full-time.


My experience as an architect, combined with my passion for buildings, makes
me feel very fortunate to work and live in the Hudson Valley, helping to improve the

built environment.  Thank you for your interest -- I hope we can work together soon.

Awards:

2019 NYSERDA Buildings of Excellence Award

for

Zero Place, New Paltz

2014 ICF Builder Award - MultiFamily

for

The Preserve - Zero-net Energy Development

Town of Lloyd Community Pride Award

&

Town of Lloyd Environmental Conservation Council 2012 Award

For Leadership in Conserving Our Natural Resources

for

the Waterfront Restoration Project at the Bob Shepard Highland Landing Park

&

the Canoe-Kayak Launch at Black Creek

Honorable Mention - 2008 Green Building Competition - NY House magazine

Member organizations:

USGBC - Upstate Chapter - Hudson Valley branch

Recommended Builders:

Recommended Energy Raters:

Local LED light supplier:

Helpful info:

June 2014 USGBC presentation (1 CE credit):

Deep Energy Retrofits for Existing Buildings

BOLDER Architecture - Green Architect - Hudson Valley Architecture

BOLDER Architecture, PLLC

-

845-532-8354

-

BolderArchitect@gmail.com
Located in the beautiful Town of New Paltz and providing architectural services to the local communities,

Cities, Villages, Towns and Hamlets of Gardiner, Rosendale, Stone Ridge, Accord, Kerhonkson, Krumville, Olivebridge, West Shokan, Shokan,

Hurley, Sawkill, Kingston, Zena, Woodstock, Shady, Mt. Tremper, Phoenicia, Shandaken, Big Indian, Saugerties, Palenville, Tannersville, Hunter, Windham,

Leeds, Athens, Coxsackie, Kinderhook, Chatham, Canaan, Spencertown, Ghent, Greenport, Hudson, Taghkanic, Tivoli, Ancram, Red Hook, Rhinebeck,

Rhinecliff, Staatsburg, Millbrook, Hyde Park, Poughkeepsie, Wappingers Falls, Beacon, Newburgh, Washingtonville, Monroe, Greenwood Lake, Middletown,

Port Jervis, Monticello, Liberty, Ellenville, Napanoch, Wawarsing, Cragsmoor, Montgomery, Walden, Marlboro, Milton, Modena, Clintondale, Highland,

Plattekill, Ardonia, Wallkill, Pine Bush, Lloyd, Esopus, Marbletown, and Shawangunk in the mountains and farmland, forest and field, cliffs and rivers of

Ulster County, Dutchess County, Orange County, Green County, Columbia County, Sullivan County, Rockland County, Putnam County, Westchester County

in the spectacular Hudson Valley, Shawangunk Ridge, Catskill and Adirondack Mountains of New York State.

B O L D E R

A R C H I T E C T U R E, PLLC